Facebook with almost 3 billion users is considered one of the most popular social media networks. A suitable environment for you to share thoughts, videos, images, etc., with your "social friends."
A quick peek at Facebook's history
Facebook, or to call its former name "Facemash," was created in 2003 as a platform for Harvard students. They could upload photos of themselves and add personal information such as class schedules, favorite clubs, etc.
After a while, Facebook permitted students from other schools like Yale or Standford to join. Ultimately, at the end of 2004, this Platform had almost 1 million active users. Adding extra features like "tagging," wall," newsfeed" raised the popularity of Facebook amongst its members.
After almost #2 years, non-students older than #13 had the authority to join Facebook. The opened membership made it a suitable platform for marketers. For example, "Procter and Gamble" company attracted almost 15 thousand users on a promotional effort with a teeth-whitening product.
Rather than marketing and advertising, Facebook also was governing the digital-political world. The 2008 U.S presidential election can be an instance as about a thousand Facebook groups were formed to support Barak Obama.
Read more about types of social media content
The world of social media earlier than the time of Facebook
You may wonder, what about before the year 2003? Were there any platforms available for people to communicate and share ideas before the heroic rise of Facebook?
The short and quick answer to your questions is Yes.
Of course, the number was less than a handful. But, that small number could somehow fulfill the communication needs in people.
They lost the battle against Facebook and other new-raised platforms, and their strategies, planning, and bad luck were the ones to blame.
The three well-known platforms before Facebook were Myspace, Friendster, and SecondLife.
Let's crack the codes and see what made them well-liked back then and eventually what made them fail.
Friendster
At one stage, it was the pioneer of social media platforms. Friendster, Founded by Jonathan Abrams in 2003, had almost #3 million monthly active users. Google even offered $30 million to buy it.
However, it was a flash in the pan as Abrams decided to reject Google's offer and use Venture Capital private financing to grow his business.
They couldn't keep up with the pace of new members. Webpages were always down, and the web redesign was no longer appealing.
Friendster said goodbye to the social network world only three years after being born.

Myspace 
Tom Anderson and Chris DeWolfe created MySpace by copying the main features of Friendster and eliminating the unnecessary ones. MySpace enabled users to make a community. The main focus of MySpace was on sound infrastructure, and it had a notable influence on both music and technology. At a certain point, it had almost 20 million monthly active users. However, it "fell from favor" due to the rise of Facebook in 2007. Millions of users migrated to Facebook, and that was the end of the MySpace empire. Although it's not one of the popular social media platforms, it still exists and is more focused on music.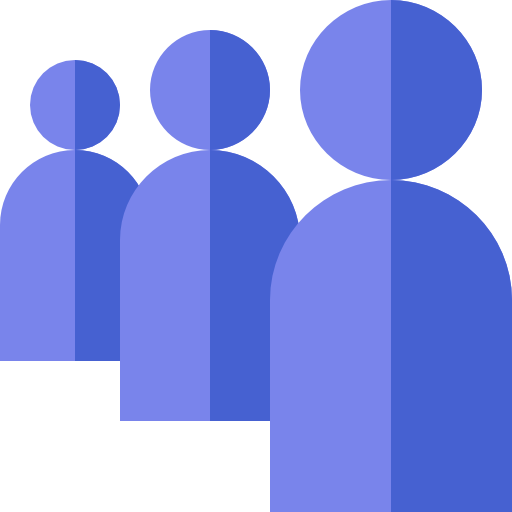 SecondLife
Dissimilar to Friendster, MySpace, and Facebook, SecondLife was more focused on promoting people's meetings and interactions through the internet. This website enabled users to use avatars in order to participate in a virtual world. The different structures and purposes between Facebook and Secondlife have made it stay out of the severe competition between Facebook and its rivals.
But with the rapid growth of their users, they could no longer handle their stability. In addition to that, new policies and security issues made it even harder for SecondLife to survive.
Read more about Social media marketing pors and cons
Final Words
Even before Facebook, people could have found a suitable way to communicate with others through the internet. However, these methods couldn't live that long, and Facebook was one of the main reasons they're out of the picture.
We're more than happy you came this far 🙂
Xino Digital Team!