Designing and producing a competitive product or service is one thing. Finding the right target consumer for it is another. Before launching a product, you must consider multiple factors that could impact your sales and brand perception. When is the right time to launch? What demographic are we targeting? What can make our product more appealing to potential customers?
Finding the answer to these questions and many more is the reason why market research exists. Companies conduct grand-scale research to figure out the optimal way to launch their products and maximize conversions. However, it's not an easy task at all. The research must be focused and thorough. You need to ask the right questions to get accurate and useful answers. The slightest miscalculation or overlooking could lead to disaster.
Artificial Intelligence can streamline this costly process. Having a smart, automated system that can gather more information than any human workforce is like a holy grail for marketers. AI goes leagues beyond this. It's fast, flexible and thanks to advanced technologies like machine learning, it helps you notice the smallest details, interprets data and suggests well-informed decisions.

Here at Xino Digital, we've gathered a list of top AI tools for market research. These powerful programs will help you save a significant amount of time and money while getting results better and faster than any other traditional research method.
Read more about Best AI Tools for Market Research
Table of contents
Behaviorally
Behaviorally (formerly PRS) is one of the leading companies in providing market research solutions using AI. Their main focus is on shopper research and they have multiple smart tools to help businesses increase their customers.
Behaviorally's advanced systems analyze consumer behavior and reactions. By putting them into context, they reveal what impacts shopper choices. The company provides powerful frameworks to explore the ways you can influence shopper behavior in both physical and e-commerce retail areas.
Key features
Shopper research solutions using multiple smart systems and frameworks
Digital and physical consumer behavior and habits analysis
Package design research, recommendations, and validation
Retailer and partnership research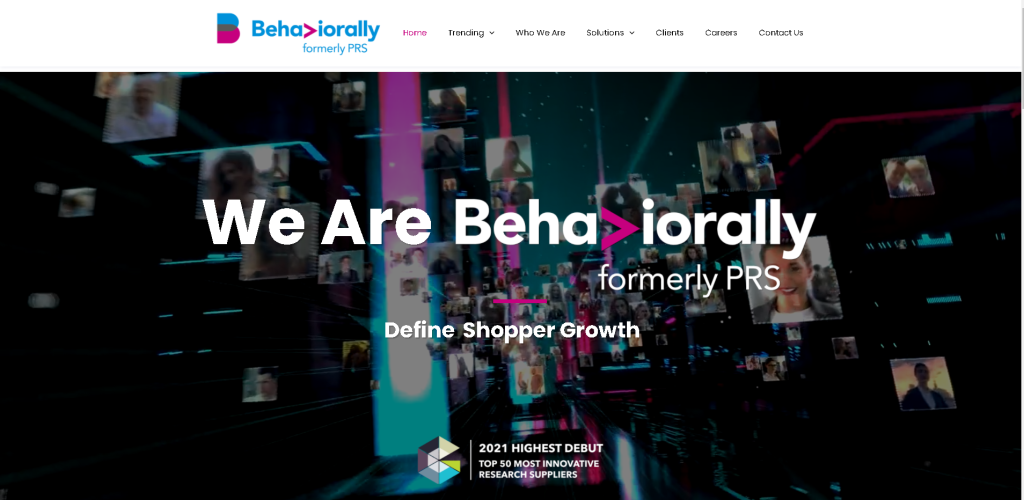 Stravito
Stravito is a smart knowledge management platform to centralize your insights. It can receive all your research and reports, put them in a user-friendly environment and provide you with helpful tools to get the most out of them.
This software utilizes Natural Language Processing to scan all your inputs. After getting a grasp of your data, it greatly reduces the time needed to organize, share, and find every document. Another great feature of the platform is its self-service of insights to stakeholders.
Key features
Knowledge management platform
Stores all your research data, insights, and related files
Thoroughly scans input data using Natural Language Processing
Able to auto organize, share, and rapidly find documents
Self-service of vetted insights to stakeholders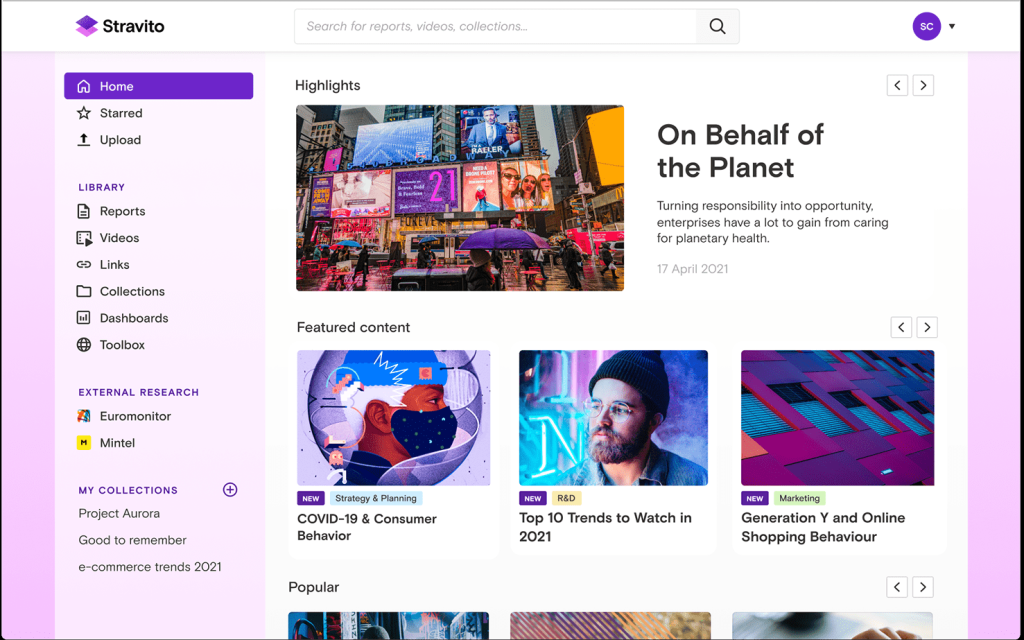 Brandwatch
Brandwatch is a company specialized in consumer intelligence. They provide a range of research products that automate and streamline market research.
This platform is exceptional in tracking what people say about you and your rivals. Thanks to a giant database of 1.4 trillion conversations, you'll have access to an invaluable source of insights and inspiration for your next move.
Brandwatch's dashboard includes numerous tools and features that require a whole article to talk about. But the most significant one for us is the impressive AI assistant. It can analyze data in real-time and provide you with instant insights. It also has auto segmentation and image analysis abilities.
Key features
Full-featured consumer intelligence platform
Tracks online conversations, feedback, and comments about your brand and your competitors
Massive database of 1.4 historical conversations dating back to 2010
Powerful AI assistant, able to provide instant insights, through image analysis and auto data segmentation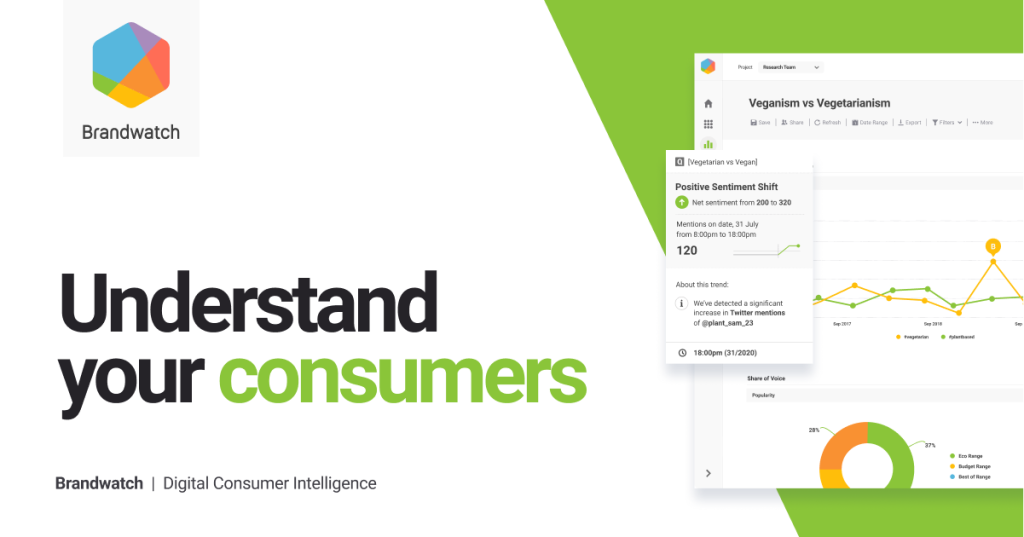 Remesh
If you need a tool to help you better understand your audience, Remesh is a great choice. It's an AI-driven platform to launch live conversations with hundreds of participants at once. Remesh can analyze responses from up to 1000 consumers and provide rich insights to you based on them.
Remesh removes the need for traditional surveys and focus groups. You can set up chats with pre-built templates in just a few minutes. There are multiple options to spice up the conversations as well. You can leverage polls, questions, and multimedia to encourage participants to speak.
Key features
An AI-driven platform for launching online conversations with customers and employees
Supports automatic chat with up to 1000 people at the same time
AI-based analysis on responses for insight extract
Pre-built chat templates with features like polls, photos, and videos
Read more about AI marketing