Companies have many different digital channels. While these channels mainly act as podiums, they also help establish two-way communication with customers. When brands engage with their audience, they build trust and loyalty.
Giving people the chance to speak directly to you and ask their questions, makes them feel satisfied and comfortable with your brand. It also helps create an open, responsible image of you and shows how much you care. All these will eventually lead to more conversions and leads through word of mouth.
Managing communication with your audience could be a challenge though. Especially if you run a large brand with multiple marketing channels. Hundreds of current or potential customers could swarm your inbox with inquiries and messages daily. So how can you organize your chats without exhausting resources? Here's where AI comes to the rescue.
Luckily, there are several smart tools out there that can handle this task for you. These tools use advanced machine learning and natural language processing to mimic human conversations. They provide human-sounding responses to questions and follow-up with prospects to make sure you never lose a single prospect. Stick with us at Xino Digital to discover the best AI chatbots and monitoring tools for your brand.
Read more about Best AI Tools for Content Marketing
Table of contents
Chatfuel
Chatfuel is one of the most popular chatbots on the market. It helps you instantly reply to questions and qualify prospects before leading them to a sales rep. This platform has a simple-to-use tool to create bots without any prior knowledge of coding.
Chatfuel automatically engages in conversations with customers. It can answer their questions and resolve their objections. It does it all without any need for human intervention.
Key features
Chat automation system requiring no knowledge in coding
Works with Facebook Messenger and integrated with third-party tools like Shopify and Google Sheets
Simple, easy-to-use interface to create chatbots
Formidable AI, capable of engaging in conversations with customers
Free demo for handling 50 chats
Paid plan pricing starts at $15 per month
Read more about Best AI Tools for Market Research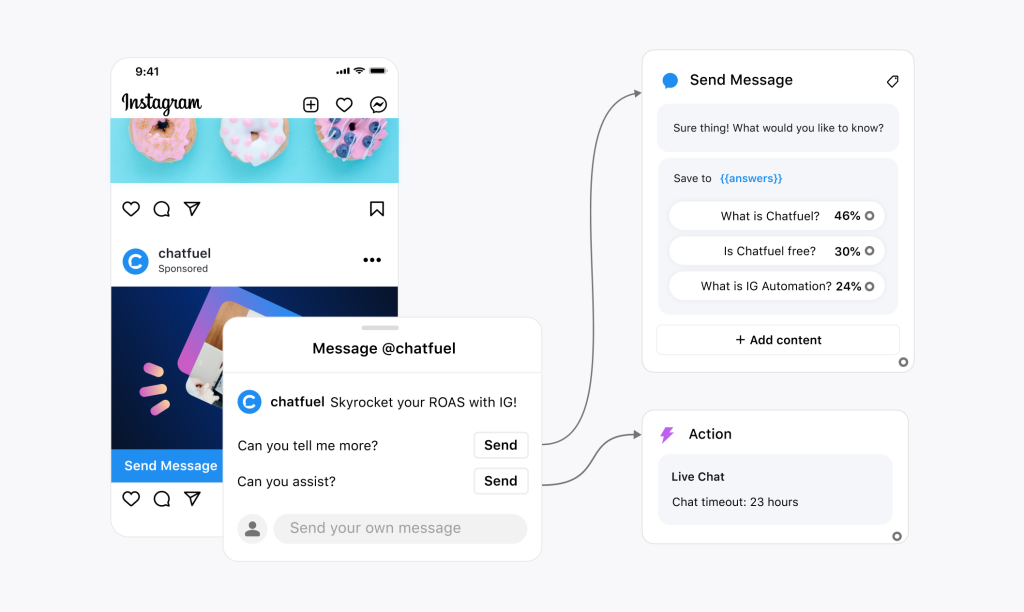 LivePerson
LivePerson creates engaging digital experiences for your customers. It automates conversations across different marketing channels. You can let it handle your SMS and messaging, social, voice, and email communication channels. It's very good at mimicking the human tone and understands contexts and intents really well.
Instead of leading customers to static web pages, you can build smart bots to start conversations. These bots help push prospects towards your goals while maintaining satisfying communication with them. LivePerson also constantly learns from interactions to get better. There's even the option to manually train the system and set rules for it.
Key features
Smart, automated messaging and voice experience system
Supports communication through SMS and messaging, social, voice, and email apps and platforms
Powerful AI that naturally mimics the human tone and understands intents
Uses machine learning to improve conversational skills over time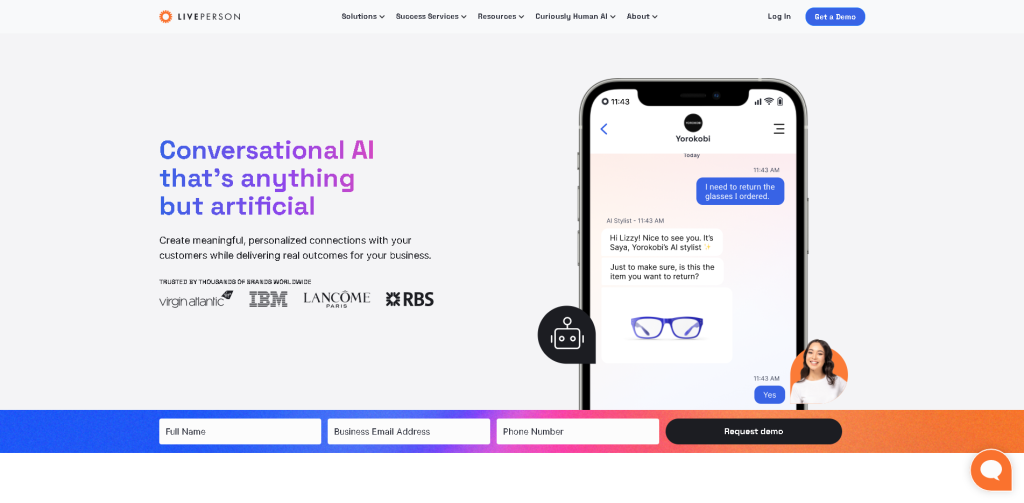 ManyChat
ManyChat is a great chat automation tool for sales and marketing. It provides personalized conversations in Facebook Messenger, Instagram Direct, and SMS. Similar to Chatfuel, it has a very simple bot creator tool that requires no coding knowledge.
You can set different business goals and be confident that ManyChat will lead customers towards them. The AI used in the platform is superbly capable of answering questions and starting conversations.
This platform has two distinct features: It can collect email and phone numbers and deliver coupons, newsletters, and more via SMS and email. ManyChat also has great integration with numerous third-party tools like Shopify, Google Sheets, MailChimp, Klaviyo, HubSpot, and Zapier.
Key features
AI-powered chat automation system for Facebook Messenger, Instagram Direct, and SMS
Easy-to-use chatbot creator
Captures phone numbers and emails
Delivers coupons, newsletters, promotions, and more
Works with numerous other tools like Shopify, Google Sheets, MailChimp, Klaviyo, HubSpot, and Zapier
Free plan for handling 1000 contacts per month
Unlimited "Pro" plan for $15/mo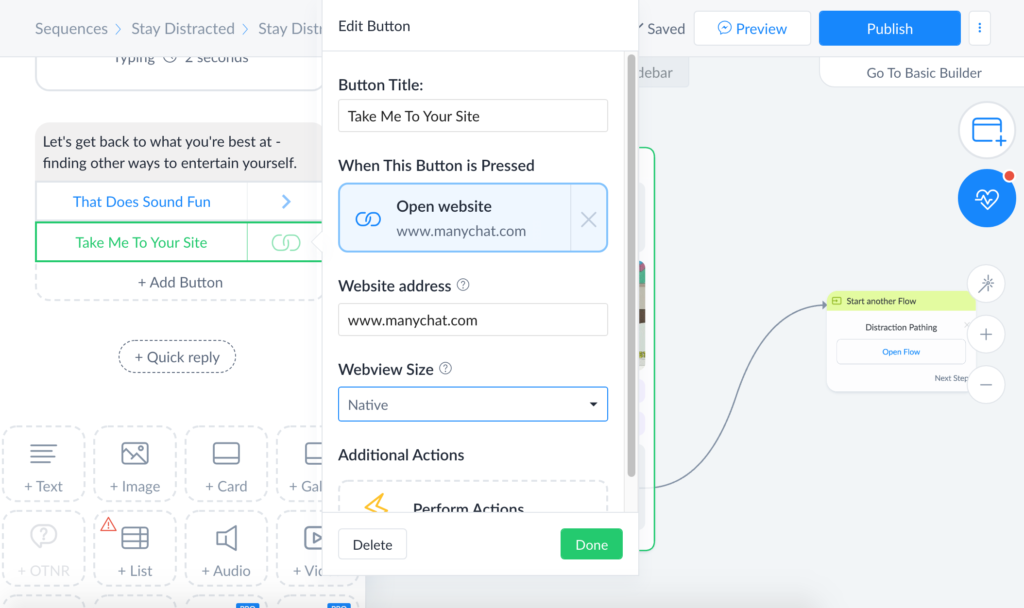 Conversica
If you need a capable AI to handle your website chats, Conversica is a great option. It uses a highly intelligent system to engage with prospects and naturally converses with them. Conversica's conversational skills are so strong that it can act as a member of your sales or support team.
This program can also handle your email and SMS channels. One great feature is the "Conversation Editor" which lets you optimize the AI's skills and rules to meet specific business needs.
Key features
Intelligent automation tool for website chats, emails, and SMS
Powerful AI, capable of conveying natural human tone and answering questions
Features a "Conversation Editor" with over 60 skills and 600 conversations
Read more about AI marketing